Energy is the ability to do work.
It makes a car run, a radio to play, and a bulb to switch on.

It allows a kid to ride a bike and draw pictures.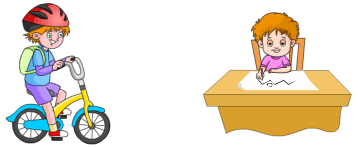 It makes a rabbit hop and bird to fly.


It makes a plant to grow.
Wherever you see motion or light, feel heat, or hear a sound, energy is being used.

But what happens when all the energy is used up? How can we make more?
The answer is that energy is never really used up!
Energy is not created or destroyed. It just changes into a different form. This is called energy transformation.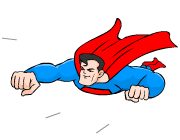 Have you ever watched a cartoon where someone transformed from an ordinary person into a super-hero?
Energy transforms itself all the time!
Here are few examples of Energy Transformations.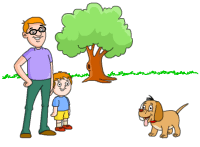 People, animals, and plants all need energy to live.
Where do we get it?
It starts with the sun.

The sun is the source of a lot of the energy on earth.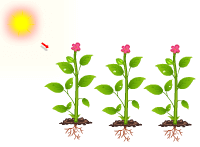 Plants use sunlight to make their food.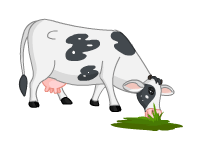 Then people and animals eat the plants and get energy from them.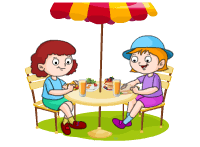 People also eat animals which eat the plants.
Electricity is a kind of energy that can flow from one place to another.
We use a lot of electricity in our homes, don't we?
We turn on lights, use computers, watch television, and cook food.

Where does it come from?
What energy transformations have to happen to bring it to us?

Some of the energy we use every day is stored in batteries.
This is chemical energy.
It transforms into electrical energy when you turn on your device.
Batteries are used to power a lot of things.

Some examples are flashlights, radios, cell phones, and electronic games.
Electricity also flows into our homes through wires.
Most of it is made using fossil fuels.
These are remains of ancient trees and plants that grew hundreds of millions of years ago.
They turn into coal, oil, and gas.

Fossil fuels produce heat energy when we burn them.

That makes hot water turn into steam.
The heat energy of steam turns into motion energy.
The motion energy transforms into electricity.
Then it comes into our homes through wires.
Then it changes again.
In a heater, it turns into heat energy.
In a television, it turns into light and sound energy.

Let us see a few more examples in action.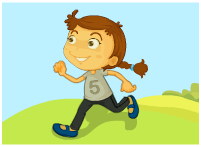 You use your body to run, jump, and climb.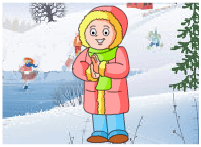 You transform the stored energy in your body. It becomes movement.
You can transform your body energy into heat energy, too.
What do you do if you're cold? Do you rub your hands together? Maybe jump up and down? That gets you warmer, doesn't it?
Do you transform your body energy into sound energy? Yes, you do-every time you talk, yell, whisper, or sing!

Energy transformations are all around you, and you are one of the transformers!