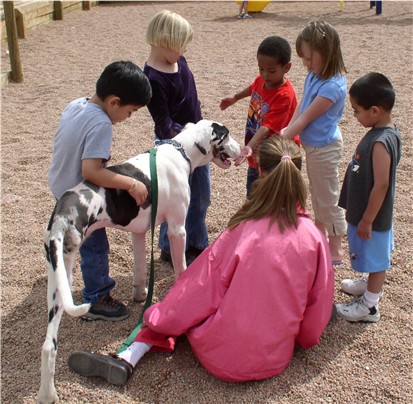 Four Exciting Ways to Teach Your Child about Animals
As summer winds down and school is around the corner, you may be looking for new topics to teach your kids to ease them into the new school year. Try stimulating their natural infinity for discovery with animals! Large or small, farm or wild, animals can be great objects of interest for your little one. Animals are a wonderful way to support children of all ages at home in their school studies from math and literature to developing an interest in the process of scientific analysis.
Activities about animals can combine a range of skills like vocabulary, explanation, observation, and comparison. And in the constant battle to turn your child's screen time into a more educational endeavor, this topic can be just the ticket! Through technological resources easily available, like animal videos for kids online, you and your child can discover animals and habitats that they would otherwise never get the chance to see. In addition to the educational benefits, teaching kids about animals offers several developmental values like compassion and empathy for their furry, feathered and scaled friends. According to the Daily Mail, studies have found that caring about animals even encourages children to cultivate healthier social skills and a sense of connection to their communities. Whether they are fictional, real, live at the bottom of the ocean or in your house, children are fascinated by animals. This innate kinship makes this topic both easy and exciting. Make animals an opportunity for your kids to engage in their studies and social development in a covert and fuzzy way! Here are a few ideas to get you started:
Get a Pet
From gold fish or hermit crabs to dogs or cats children are delighted by the companionship that animals' can offer. Interactions with the family pet offer both entertainment and stimulate a child's emotional and cognitive development. These relationships and are have the added benefit of stimulating your child's confidence and even their connection to other humans.
Volunteer at a Local Animal Shelter
This activity can allow your family to understand more about animal, animal safety and the importance of ending animal cruelty. Pets are not for everyone but you and your kids can gain the same positive effects at animal shelters while stimulating an interest in community service!
Kids Animal Videos
Videos are engaging, informative and great for visual learners. Make screen time an opportunity for discovery and even humor with funny animal videos that feature a multitude of creatures not found in your average day. After watching try encouraging kids to discuss their thoughts about the video, what most interested them, what didn't and why. If you need some ideas on where to find videos try these.
Animal Models
For a multi-sensory activity, animal models are a crafty way to spend an afternoon while learning! They can spark your child's creativity while nurturing their scientific interests through sparking questions like why an animal has a mane or fins.