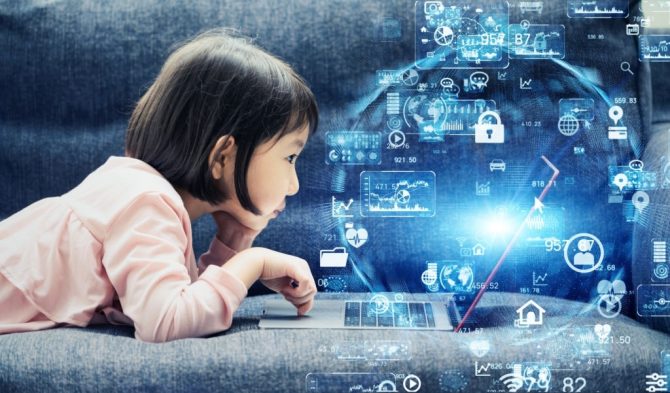 How to Create Learning Opportunities With Online Games For Kids?
Educational institutions are an essential part of society to help children learn more about the world they live in. But parents can also play a role in their children's learning journey by creating learning opportunities at home. In this case, you need to look for a learning opportunity in your kids' everyday activities, such as playing. 
On top of that, you may also have to build new schedules that can boost your kid's chances of improving reading, writing, speaking, and communicating skills. Here are some methods that you can opt for. 
Offer Online Free Games for Kids

This is the easiest way to create learning opportunities at home. Whether you want your children to learn something specific or learn random things to improve their cognitive skills, games for kids online are the best option for you. A platform like Turtle Diary features a wide variety of games related to all subjects like math, English, computer, and much more. It is important to note that online games offer great entertainment and fun to children that prevent them from getting bored and irritated from studying.
Not to mention, parents can also play with their children to help them learn more quickly and easily. As a result, these games become a great way to spend quality family time together.
Gives Math's and Literacy Skills in Kitchen
When you are making a shopping list or planning meals, allow your children to give their input. You can ask them to write the list based on their level of education. They can even make drawings to indicate the grocery item or only write the first letter of each item. When you go shopping, ask your kids to grab a particular item and put it in the basket. 
On the other hand, while cooking a meal, you can improve your kids' math skills. Ask them to collect fruits or veggies in a particular amount on the counter. This will give their counting skills a boost. You can even ask them to read the recipe out loud so that you can follow it step by step, enhancing their reading abilities. 
Go for Educational Outings
You not only need to provide a learning environment in the house but also outside your home. This highlights the importance of educational trips and family outings. Children get excited when they learn they will visit places with their school. You need to create the same enthusiasm and excitement for the family educational trip. 
The following are the best places for children to learn several new things. Pick any of them for the coming weekend. 
A museum

The zoo

Am art gallery

A nature reserve

A science fair

A library

A vintage car show

A theatre production

A mint

A planetarium
Develop a Language Rich Environment
You might not know, but children learn language from their parents. This is why you need to build a language-rich environment in your house. For this purpose, talk to your little ones when they are in the bath or while you are preparing a meal. Discuss various topics with them while driving, doing the laundry, before bedtime, or while taking a walk outside. 
Besides that, you can develop an excellent vocabulary for your kids while they are playing. Ask them what they are doing, and offer new terms to them for all of their actions. The following are some examples of sentences that create learning opportunities at home without much effort. 
Have you used light or dark shades of the colors in the paintings?

This tower of blocks is extremely tall, but it's leaning from the left side.

This teddy bear is smaller than your blue one. 
Bottom Line
Besides the above-mentioned options, you can also offer educational toys, different activities, and sensory experiences to improve learning opportunities at home. Moreover, if you are a busy parent and don't have time to partake in activities with children, online games improve your academic abilities. Platforms like Turtle Diary are designed to help children learn different disciplines and subjects. This can help them boost their writing, reading, and communication skills.