Login as parent/teacher to assign this.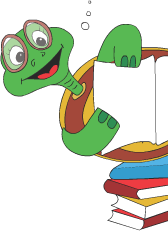 Fun Educational and Online Games for Kids
Welcome to TurtleDiary! Our award winning educational website offers tons of fun, learning-based activities for children in grades K to 5. TurtleDiary offers 1000+ games that are interactive, educational, and that support necessary skills while promoting fun. TurtleDiary activities are compatible with grade levels K-5 and provide opportunities to enhance material retention and increase success in the classroom.
Play. Learn. Practice. Repeat !
Introduce kids to new, exciting ways of learning with the help of fun online games, videos, experiments, puzzles, coloring sheets, and more! TurtleDiary activities pair with the appropriate grade level to enhance retention of material and increase success in the classroom.
Explore Quizzes
Turtle Diary offers a unique blend of education and entertainment to create the ideal interactive learning platform for your little ones. The kids' quizzes offered on our site enable children from first to fifth grade to become confident in applying learned concepts, and grant instant evaluations.

Educational Resources For All
Teachers

Use assessment tools to get detailed reports about student successes and areas for improvement.
Audio instructions for all games make it easy to use Turtle Diary in the classroom.

Parents

Reduce road trip stress with educational games that can be played on mobile and tablet devices.
Print out seasonally appropriate coloring sheets for rainy day activities.
Encourage online games and activities that correspond to classroom learning.

Students

Extra practice makes it easier to follow along in the classroom.
Overcome problem areas with repeated activities in a particular topic.
Enjoy learning with a variety of engaging activities, from jigsaw puzzles to step-by-step science experiments.