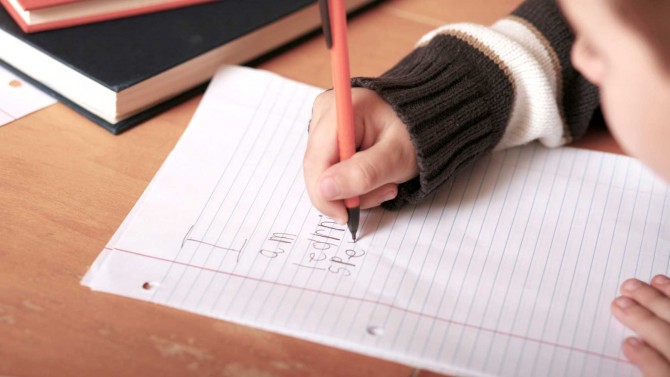 10 Difficult Spelling Words for Kindergarteners
You may be looking at your 4 or 5 year old's writing and wondering, as you attempt to decipher what resemble letters from a ransom note, if your child is developmentally on track to be a good speller. Not to worry, kindergarten is the time in which you will see a tangible progression in the clarity and accuracy of your child's writing, you just have to know what signs of progress to look out for. Children beginning elementary school are typically intrigued by representations of personal identity; they love to scribble their names and often create their own depictions of themselves or their families. If you see your child drawing a picture of your family and attempting to label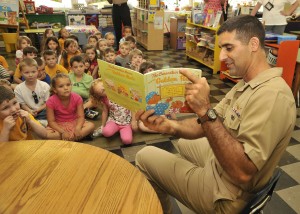 the names or titles of each family member, that is a good sign. You may also notice that the words your child attempts to write are consonant heavy. This is a key sign of the Semiphonetic and Phonetic spelling stages, where children apply rudimentary understandings of phonetics, or sounds, to experimental spellings of words. As your kindergartener continues to draw sound-letter associations, becomes more exposed to print, and has systematic instruction, you will see your child develop into a speller, ready for the Scripps National, in no time! To help expedite your child's developmental process, make sure to spend quality instructional time at home. The following words may be tough for your kindergartener to grasp, due to infrequent use of certain letter sounds such as 'Z' or 'X' words. Review them with your child so that they may be ahead of the curve!
"Some"
Words with silent letters, such as the silent 'E' in "some," can be pretty tough to grasp for a child who has not yet been exposed to words that aren't spelled exactly phonetically. It is normal for your kindergartener to expect "some" to be spelled like its homophone "sum."
"Little"
Your child may not know that some words that drag out the same sound sometimes require two of the same letter for proper spelling. Don't be alarmed if you only see one 'T' in their inventive spelling of this word.
"Like"
It is easy for a child just learning how to spell to confuse letters that have similar sound associations, such as the "I" and "Y".
"Who"
As with the word "some," "who" may also be difficult to spell as it too contains a silent letter. "Who" may be even more difficult to comprehend as the placement of the 'W' will seem unnatural to your child, given its typical phonetic sound.
"Horse"
It is a common mistake for a child to reverse the order of certain letters in a way that could create a similar sound. You may notice your child spelling "horse" like "hores."
"Teacher"
In addition to the reversal of letters, the omission of letters due to similar phonetic sounds, is also a common occurrence in kindergarten spelling; i.e. "Techer."
"Peach"
Maybe your child does realize that a dragged out sound requires two letters, but does not know that the letters are not necessarily the same two. Telling them that "Peech" was a great effort based on sound, but explain to them that sometimes "ea" makes the same sound as "ee."
Too
Your child's misspelling may simply be due to exposure to the word's homophone(s). You will just have to utilize repetition is differentiating "to," "two," and "too" for your child.
Zero
'Z' words come few and far between, so your child may have trouble identifying this letter. Practice Z's at home using online resources or even showing your child different Z words in the dictionary.
"Better"
This word may be doubly difficult with the repetition of the letter 'T' and the presence of two vowels. Don't be surprised to see your 4-year-old spell "better" as "bttr."
If you see that your child has developed a solid understanding of how to spell basic words, you may want to move on and challenge them with learning compound words.