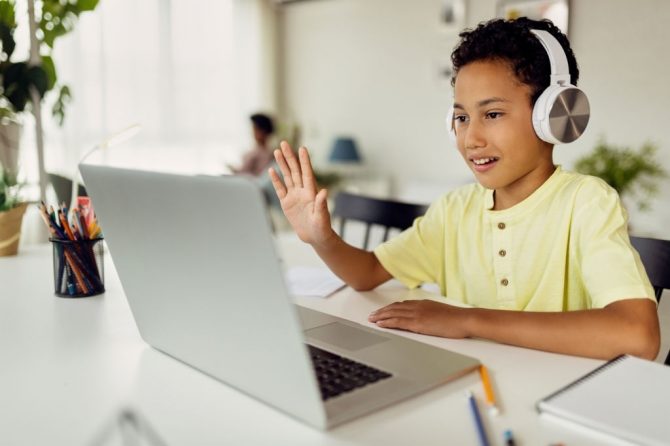 Free Online Educational Games for Kids
Why should kids play online free educational games?
Did you know that the average 8-12 year old spends anywhere from 4-6 hours a day using screens? There is NO shortage of options for screen time activities. Instead of watching other children play video games, offer your children the chance to play the games themselves. Playing free educational games online provides the opportunity for your child to sharpen their academic skills. 
Maybe your son is a voracious reader but he can't remember his timetables. Having the opportunity to practice by battling against his friends might be the encouragement he needs. 
Whether you're battling the summer slide or helping your child practice a skill that continues to challenge them, online educational games are a valuable tool to use.
Finding the best free educational games online
If you search for "online educational games," you'll end up with millions of results. It can be overwhelming to discern which websites are the best for your child or students. In your search for the best games, there are a few main factors you should consider:
Cost

: How much will I have to pay for my child to play these games? Is it free, a one-time fee, or a monthly subscription?

Challenge

: Will this game challenge my child intellectually? If they master a level, can they progress to a harder level? 

Engagement

: Will my child actually WANT to play games on this website?

Education

: Are these games actually teaching my child something, or are they just acting as a time-filler?
Why choose Turtle Diary for online educational games?
Award-winning educational games
Turtle Diary has been recognized by a number of organizations for its collection of engaging, kid-friendly games. The American Library Association listed Turtle Diary on its collection of Great Websites, and Homeschool.com added Turtle Diary to its Top Homeschooling Curriculum picks. In addition, All Digital School featured Turtle Diary as an editor's choice for online learning. These educational resources appreciate all that our website has to offer, and you will too. 
Educator approved
Teachers all over the world love the games on Turtle Diary. They're perfect for skills review, center activities, typing practice, and even free time in the classroom!  The multiple levels in many games make it easy to differentiate for all of the learners in your classroom. It's easy to find games for a number of different subjects, including language, math, science, geography, and typing practice. Plus, there are a number of "just for fun" games available too, which are always a safe bet during indoor recess! 
Kid-friendly
Our games are designed to keep the attention of children. With bright colors, happy music, and engaging game design, your kids will love these games! All of the multiplayer games add a whole other level of excitement and allow kids to compete against their friends and classmates. 
Free
All of the games on Turtle Diary are completely free. Your child will never be asked to purchase any extras during the games. You don't have to worry about any surprise charges on your credit card statement or pleas from your child to just purchase that *one* character upgrade. There's no cost and no surprise fees, ever.
No downloads necessary
If you've got internet access, you've got games. There's no need to take up space on your device by downloading apps. This makes it easy to play on phones, tablets, and computers. You don't have to worry about remembering app updates either!