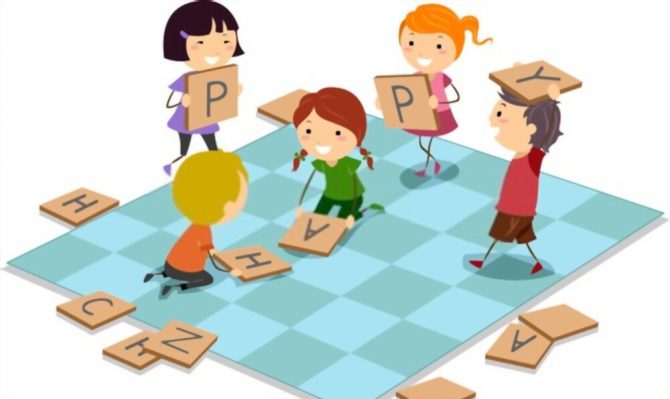 Fun Word Games For Kids This Summer
When summer rolls around, most kids are ready to take a break from learning…but parents worry that the break might stunt their educational growth.  Luckily, there are lots of fun ways to not only maintain literacy strengths, but also to increase their vocabulary and fluency.  Online word games for kids provide an outlet for fun – kids play fun games online that help them to practice their current learning levels while also picking up new skills along the way.  Games that play with words, scrambling them or using them in unique ways, strengthen students' ability to manipulate sentences and utilize their mental dictionaries.
What are some online word games for kids?
Not just any word game will benefit your kids' literacy, but ones with unique tasks and created to strengthen specific aspects of reading fluency are best.  Turtle Diary offers a variety of word games and word puzzle games that are so engaging and fun for kids, they won't even realize they're learning!
WORD LADDER GAME
For elementary learners, try the Word Ladder Game, customizable for grades K-3.  It takes kids through a decoding process, where they figure out the missing vowel sounds in a certain number of words, with visual clues to help them.  They hear the word read aloud as they solve the problem correctly, which reinforces visual and auditory learning skills while working their vocabulary and reasoning skills every step of the way.
SCRAMBLE GAME
For spelling practice and reinforcement, try Scramble Game recommended for students in 1st-4th grades.  It works vocabulary skills while also allowing students to practice their spelling and reasoning skills.  They also strengthen problem-solving and decoding muscles while rearranging the letters to form the word indicated by the picture.  It combines both visual and problem-solving skills, connecting the words with pictures for positive recognition in the future.  And there is an auditory component at the end that correctly pronounces the correct word for even further reinforcement.  Plus the engaging sound effects make you feel like you're in an arcade!
SPELLATHON GAME
For older learners who want a real challenge, try Spellathon Spelling Game, which is like an electronic Boggle without the shaking or the noise.  Kids are given a set of letters from which they must create as many words as possible.  With both an easy and hard level of difficulty, kids will love the challenge this gives them in word creation.  And parents will love it because it increases their inner word dictionary and challenges them to assemble words using vowel and spelling rules they've learned throughout the year.  You might even have fun playing this one with them!
What are some online word puzzle games my kids will love?
WORD SCRABBLE
For older or more advanced learners who want to challenge their word-building abilities, try Word Scrabble.  Kids are given a group of letters from which they have to make as many words as possible from given letters in a specific time limit.  There are two levels to choose from:  4-5 letter words or 4-7 letter words.  Test their vocabulary and spelling skills with the pressure of a ticking clock to push their skills to the max!
WORDS UNSCRAMBLE 
Words Unscramble provides a fun puzzle recommended for grades 1-5.  This game challenges kids on multiple levels, as you use word recognition and decoding skills while quickly processing the information and rearrange the letters before they hit the ground.  The pressure of time combined with quick recall and instant cognitive challenges will keep kids on their toes and wanting more!
HANGMAN GAMES
Try this electronic version of an old childhood favorite – Hangman!  With options for every grade level and topics, Hangman Games open up a world of possibility for your child's summer language learning.  With a zany monkey that hangs from a branch with each incorrect guess, Hangman Games entertains as they guess letters to fill in missing spaces and guess the missing word.  From feelings to flowers, musical instruments to U.S. States, Hangman Games challenge your kids on multiple levels while teaching them vocabulary and spelling within a certain subject. 
How Do I Get My Kids to Play Online Word Puzzle Games?
Summertime doesn't have to be a time when kids lose their vocabulary ability, and keeping these skills up-to-date doesn't mean they have to be bored…or even know that they're learning.  Challenge them to compete with you on the word puzzle games or even set up a tournament between siblings or friends.  Kids will love the challenge of online word puzzle games while strengthening their fluency in multiple ways.