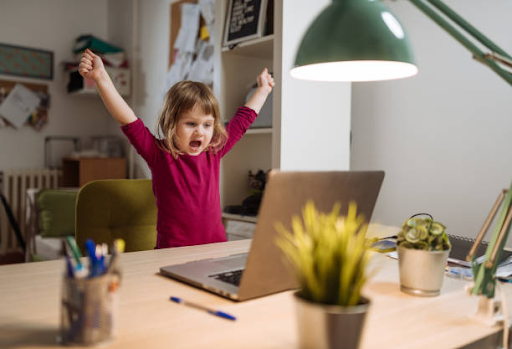 Importance of Math Games for Kids
Math games for kids can help them grasp those foundational skills from the beginning so that they have the muscle memory for the development of more advanced skills. Counting and learning numbers begin a child's learning adventure. Very early on, math skills begin to develop and natural practice takes kids into the world of addition and subtraction.
As those skills develop, practice becomes necessary to continue to strengthen their skills. Online games give kids the confidence to move into the world with the math base that they need to succeed.
Why are Math Games important for kids?
Strengthen Basic Concepts
Often, kids are drawn to online games without even realizing that they are learning.  Beginning with games that teach basic shapes for preschoolers and moving into days of the week and more for kindergarteners, games online can be more than just addition and subtraction.  
Showing kids that math is alive in the world opens their eyes to the importance of these basic concepts.  The more they learn and the stronger their skills become, the more excited they will be to practice more and learn more about the world of mathematics.
Build Skills
Even if excitement about math has dwindled, online math games can spark their interest and show them both the practicality of math in the real world and help them to practice the necessary skills to progress in their learning.  
For elementary learners, often the rote facts become the focus of education, but skills like measurement, tallying, matching, and money are also important for the real world.  Not only can they practice the rote skills, but they will use real-world skills in a fun environment that encourages their progress.
How does Turtle Diary's Math Games help kids with their math skills?
Variety of Topics
Turtle Diary allows kids to practice anytime, anywhere with online free math games that pique their interest and strengthen their skills without pressure and without anxiety.  The variety of topics that kids can explore will excite them as they get to choose what to play.  What they may not realize is that they are practicing and reinforcing all of the skills they need to succeed in mathematics.  
Games like "Skip Counting Trail" lays the trail for factors and multiplication concepts for the future while they have fun.  More complicated concepts like mean, median, and mode become secondary while they try to "Save the Princess."
Logic
Most people don't consider the importance of logic when it comes to mathematics, but the world demands this tool for advanced success.  Problem-solving and real-time solutions keep us moving into the future, and the sooner kids can strengthen these skills, the better.  
Turtle Diary works with students from the ground up, beginning with basic "Abacus" skills and moving into puzzle games like "Tangrams" that encourage kids to visualize and see pictures in their mind.  
Real World and Realistic
For more real world concepts, Turtle Diary offers games for learners at all levels.  From "Adding Money" and "Identify Coins" to "Length Measurement" and "Decimal Detective," kids play games to strengthen skills that they will use in the real world.  
Before being tested at a checkout counter, they can practice online to become comfortable and confident with money and measurement.  With practice comes perfection, and kids will move into the world knowing that they can do the math.  
Turtle Diary offers a variety of games that help kids build mathematical concepts one step at a time.  The math games are here whenever they need practice with a big dose of fun and excitement that not only strengthens their skills, but also prepares them for the real world.