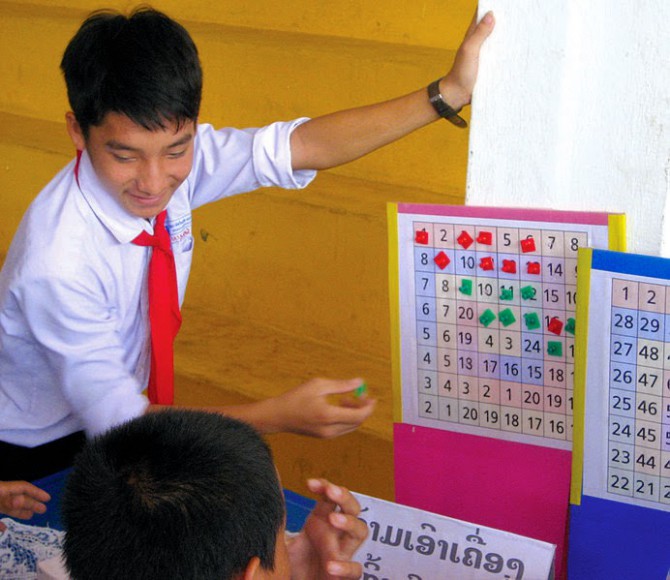 Learn Fast With Online Maths Games
Where don't we use maths? When you think about it, every day we deal with quantities, shapes, structures and arrangements, so it's very important that kids know the mathematical principles involved.
At TurtleDiary.com, we want to help kids learn about maths in ways that are fun and friendly, and that's why we've devised our free online maths games.
Math Story helps kids learn how to count. We use colorful graphics that kids can relate to in order to help them learn simple addition and subtraction. They follow an interesting story, and apply maths skills along the way.
Symmetry is a great maths game where kids learn how to draw shapes by connecting the dots. It doesn't just enhance maths skills, it improves concentration and develops motor skills.
With our Shape Inlay game, kids learn about shapes – squares, triangles, rectangles and pentagons. This game is so addictive you might want to try it out yourself. This helps kids learn how to identify shapes, and it build skills that will help them when they begin to learn geometry in the later grades.
Remember learning multiplication by rote? No fun. We provide kids with a cool game, Multiplication Facts (multiplication games), that helps them learn and practice multiplication tables by flipping cards. It's very engrossing, and we think it will encourage a love of numbers in your young one.
Number Chart Addition is a game that teaches kids how to add in a way that's a lot of fun. They add the numbers on the chart, and win by finding the right number. It takes a bit of concentration, but that's good – not only does it build maths skills, it improves attention span and sharpens memory skills.
Sometimes, school just isn't enough. When your kid needs a boost, our online games deliver.