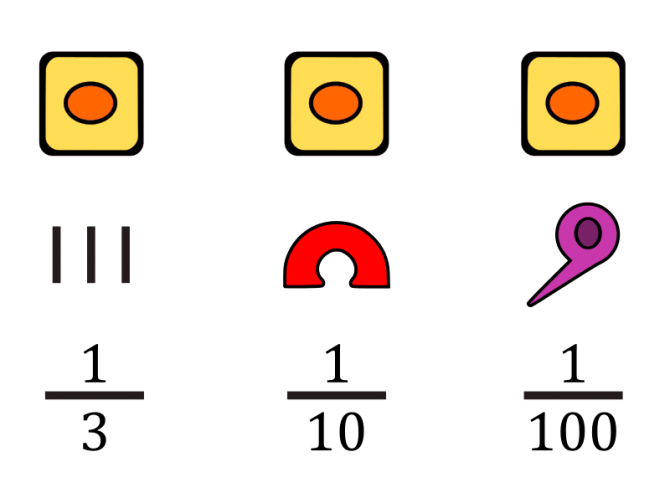 Learn Fractions With Online Fraction Games
Let's face it, fractions are difficult for a lot of kids. For that matter, adults have trouble with fractions too.
At TurtleDiary.com, We have devised a number of math games that are designed to teach kids about fractions and decimals in ways that are easy and fun.
With our online "Learn Fraction" game, we ask kids to match fractions to their decimal equivalent, or the other way around. They flip colorful cards to see what the numeric quantity is. The game is colorful and fun, and it allows kids to develop and strengthen their skills in interpreting fractions. It also helps with attention span! So, from a very early age, kids can develop a solid mathematical foundation that will stand them in good stead as they move to higher grades.
This game uses shapes to show kids how parts form a whole – what's half a circle, for example? Just one half of a complete circle! With colorful graphics and a lot of fun moving the mouse around, kids will get the concept of fractions quickly and easily.
These fun games work really well with our printer-friendly worksheets, so let your kid play the games and then provide him or her with worksheets that can be used over and over to cement mathematical skills. Math can be hard, but we honestly don't see why it can't be fun. Learning fractions is easy when kids play these free online games, and then sit down with pencils or crayons and enjoy worksheets from TurtleDiary.com.
Often, good teaching aids can make the difference between academic failure and success. We want to help your child get the edge he or she needs, and set the foundation for an outstanding academic career, building the skills that will last a lifetime.